Click to expand.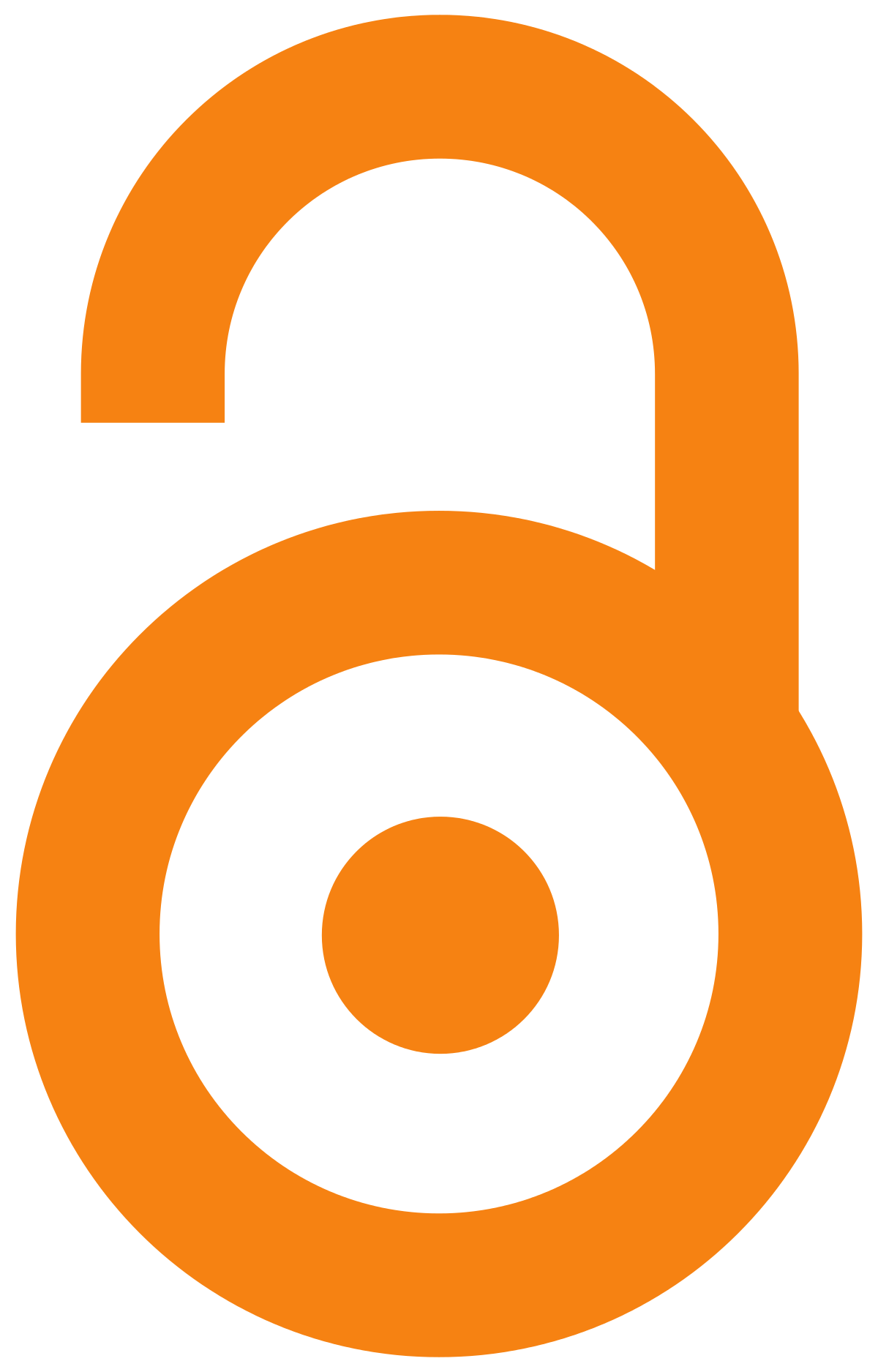 notes an article is available as an Open Access pdf.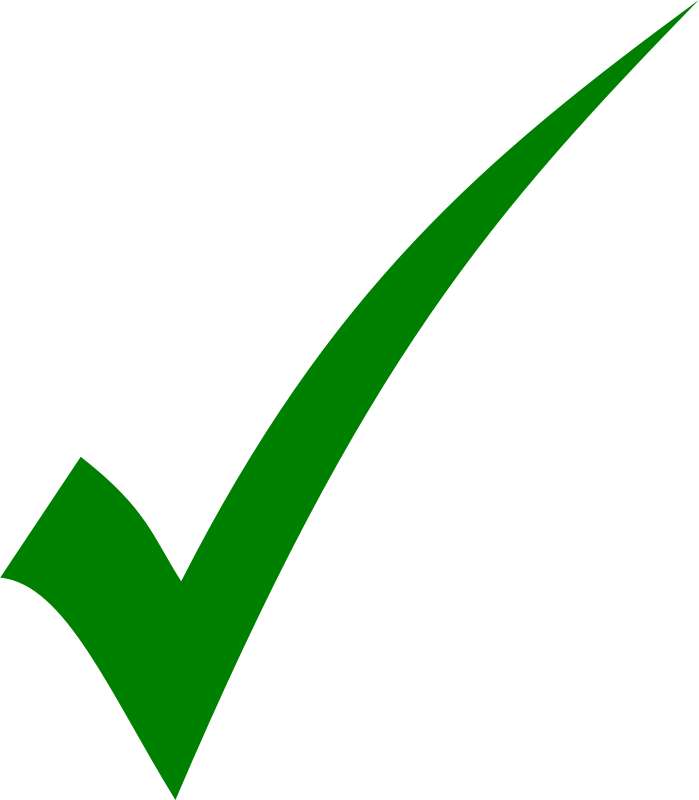 notes an article is free to download.
IMPROVING MANAGERIAL APPROACHES TO INFORMATION TECHNOLOGY
Bela Gold
Pages: 213-224

ABSTRACT

Advances in information technology should be viewed by management not only as inherently desirable in themselves, but also as sources of potentially valuable improvements in planning, operations, control and performance evaluation. Hence, it is appropriate that all such proposals should be evaluated in terms of their expected yields of faster, more complete, more accurate and more effectively integrated information flows. In addition, however, primary emphasis should also be given to the magnitude of resulting contributions to the competitiveness, profitability and growth of the firm relative to the time, investments and costs involved.
WORK PRACTICES, TECHNOLOGICAL CHANGE AND SHEET METAL WORKERS, 1929-1970
Kosmas Tsokhas
Pages: 225-238

ABSTRACT

This article surveys the history of work practices in sheet metal work from 1929 to 1970. It focuses on the role of internal labour markets and union power in sustaining such work practices as seniority, the strict allocation of work according to job classifications, and the regulation of working time. Internal labour markets were structured by formal and informal rules which made it difficult for employers to transfer employees or to recruit from the wider, external labour market. Such restrictions placed barriers in the way of the most efficient use of new technologies. Managerial control over how work was done and attempts to improve discipline and to increase work effort were also limited by work practices. To the extent that internal labour markets prevented the easy employment of labour from the external labour market, the bargaining power of employees was strengthened.
THE HUMAN FRONTIER SCIENCE PROGRAMME: A WINDOW INTO TWENTY-FIRST CENTURY RESEARCH FOR AUSTRALIA
Stephen Utick
Pages: 239-253

ABSTRACT

Japan's Human Frontier Science Programme, tacitly endorsed in the 1988 Toronto Summit Declaration, is examined in the context of converging Japanese economic and social imperatives. The two key research areas of the programme, elucidation of brain functions and elucidation of biological functions through molecular level approaches, are both ones in which Australia has research strengths. Opportunities for major investment in the biological component of Australia's basic research infrastructure and postdoctoral training are emerging, which could greatly assist Australia's research capability in the biosciences. Assuming successful establishment of the programme, there are several challenges which will need to be faced whether Australia participates at a managerial level or not. Issues such as intellectual property rights and drainage of research talent will undoubtedly emerge, although largely as a result of a potential 'new protectionism' among Summit countries, rather than from Japan in isolation. In addition, the social policy driving the Human Frontier Science Programme is poorly conceived, and may lead to contention in certain areas of research.
THE INTERNATIONAL TELECOMMUNICATIONS UNION AT THE CROSSROADS
Poul Hansen & William H. Melody
Pages: 254-272

ABSTRACT

The authors were members of the Advisory Group of Experts on Telecommunications Policy whose report helped prepare for the Plenipotentiary Conference of the ITU in Nice in June this year. This paper is based on the Group's report. It discusses the role of the ITU in the organisation of the world's telecommunications systems and suggests what changes will be required if the ITU is to be as influential in future telecommunications developments as it has been in the past. Particular attention is paid to the importance of information and computing technologies in modern telecommunications. While the ITU has begun to bridge the gulf between developed and developing countries in their approach to telecommunications, continuing insistence on secrecy in its deliberations may be an indication that the ITU has not yet come to terms with the difficulties it faces.
LUDDITES, HIPPIES AND ROBOTS: AUTOMATION AND THE POSSIBILITY OF RESISTANCE
Carl G. Hedman
Pages: 273-291

ABSTRACT

It is argued that neither David Noble's call for a new Luddism on the part of workers nor Andre Gorz' reliance on the emergence of a "non-class of non-workers" provides an adequate strategy for resisting problematic uses of automation. Instead, their differing emphases present us with an old dilemma: How to avoid utopianism (where a vision of the future floats above history) without falling into a problematic conservatism (where present interests simply reflect the status quo). In the concluding sections it is argued that an effective resistance can be developed only if traditional worker constituencies enter into an alliance with movements for racial and sexual equality.
THE IMPLICATIONS FOR TERTIARY VOCATIONAL EDUCATION OF THE GOVERNMENTS EMPHASIS UPON SKILLS FORMATION
Pauline Mageean
Pages: 292-302

ABSTRACT

This paper is addressed to those responsible for determining policy in tertiary vocational education, in particular senior staff in TAFE. It discusses the likely effects of the Government's recent emphasis on skills formation. The context for a skills formation approach is provided and the growing influence industry is likely to have upon vocational education is discussed. TAFE, as the major provider of tertiary vocational education, is the educational organisation most likely to be affected. The need to maintain a commitment to provide education as well as training, and for concern with equity as well as short term economic success, is stressed. The paper argues that we must learn from the thinking behind the economic successes of countries such as Sweden and Japan and use this to produce solutions which will work in our context, rather than simply copy the processes they have used to achieve that success.
INFORMATION SERVICES FOR RURAL COMMUNITIES: THE "TELECOTTAGE" PROJECT
Steve Harrison & Lars Qvortrup
Pages: 303-315

ABSTRACT

The establishment of a network of 'telecottages' or community teleservice centres in Scandinavia commenced in 1985. These centres provide public access to computers and a broad range of software, databases, communications, distance education and other services, and are now making an important contribution to economic, social and cultural development, particularly in more isolated rural communities. Similar installations are being planned or contemplated in several European countries (France, Spain, Portugal, Wales and Scotland), in Canada, and in the developing countries of Bhutan, Benin and Sri Lanka. The telecottage concept has appeal for Australia and New Zealand, where rural isolation is relatively great. This paper discusses the rationale and history of the telecottage project, the services provided, achievements to date and future prospects. The relevance of the concept for Australasia is then examined. The material presented here is based on visits by the authors to a number of telecottages in Denmark, and has drawn on findings reported by Qvortrup.
THE IMPACT OF THE 150 PER CENT TAX CONCESSION FOR INDUSTRIAL RESEARCH AND DEVELOPMENT IN AUSTRALIA — A PRELIMINARY ASSESSMENT
Larry Dwyer
Pages: 316-332

ABSTRACT

The paper has two main objectives. First, it provides the background and rationale for Australia's introduction of the 150 per cent tax concession for IR&D in order to appreciate some of the problems of its implementation. Secondly, it assesses the effectiveness of the concession in promoting IR&D. The latter requires estimation of the impact of the concession on the user cost of IR&D and the responsiveness of the demand for IR&D to changes in its user cost.
HUMAN QUALITIES NECESSARY FOR INVENTION: INDEPENDENT INVENTORS AND THE STIMULUS OF ADVERSITY
Stuart Macdonald
Pages: 333-348

ABSTRACT

Inasmuch as the efforts of independent inventors are appreciated at all, it is commonly argued that greater benefit would ensue from their inventions if the inventors possessed a more realistic understanding of the innovative process, and if the world were generally more sympathetic. There is sense in this view, but perhaps some consideration should be given to the impact such changes might have on the essential creativity of the independent inventor. It seems likely that this creativity is in part a product of adversity and might well be extinguished if conditions were made more conducive to the activities of the independent inventor.
Book review
Oceans of Wealth? by the Review Committee on Marine Industries, Science and Technology (AGPS, Canberra, 1989) pp.xx + 188, ISBN 0-644-09617-9
Clem Tisdell
Pages: 349-351
Book review
Technology Absorption in Indian Industry edited by Ashok V. Desai (Wiley Eastern Limited, New Delhi, 1988) pp. x + 210, $US10.00, ISBN 81-224-0051-5
Arun Kashyap
Pages: 351-355
Book review
On the Applicability of Computerized Production Control in an Egyptian Industry by Pär Lind (Royal Institute of Technology, Stockholm, 1988) pp. x + 215, ISBN 91-7170-926-6
Chris Sauer
Pages: 355-357
Book review
The Tragedy of Technology: Human Liberation Versus Domination in the Late Twentieth Century by Stephen Hill (London, Pluto Press, 1988) pp. 294, ISBN 1-853-05-009-1
Tessa Morris-Suzuki
Pages: 357-360
Book review
Taming the Tyrant: The First 100 Years of Australia's International Telecommunications Services by Edgar Harcourt (Allen and Unwin, Sydney, 1987) pp. xvi + 405, cloth $39.95, ISBN 0 04 994011 2
James Foreman-Peck
Pages: 360-364
Book review
The Organisational Implications of Computer Technology for Professional Work by Stephen E. Little (Gower Publishing, Aldershot, 1988) pp. xvii + 199, cloth $39.50, ISBN 056605454 X
Tony Bryant
Pages: 364-366
Book review
Strategic Trade Policy and the New International Economics edited by Paul Krugma (MIT Press, Cambridge, Massachusetts, 1987) pp. x + 313, ISBN 0-262-11112-8
Alan Lougheed
Pages: 366-368
Book review
Costs and Benefits of the Heart Transplant Programmes at Harefield and Papworth Hospitals by Martin Buxton, Roy Acheson, Noreen Caine, Stuart Gibson and Bernie O'Brien (Department of Health and Social Security, Research Report No. 12, HMSO, London, 1985) pp. viii + 171, ISBN 0-11-321033-7
Kaye Brown
Pages: 368-370
Book review
Biotechnology in Australia by the Biotechnology Consultative Group (AGPS, Canberra, 1988) pp. xiii + 54, ISBN 0-644-08068-X
Ditta Bartels
Pages: 371-373
Book review
Letters to Thinkers: Further Thoughts on Lateral Thinking by Edward de Bono (Penguin, Harmondsworth, 1988), paper, $16.95, ISBN 0-14-022806-3
Edward W. Ploman
Pages: 374-377
Book review
The Information Society by David Lyon (Polity Press, Cambridge, UK, 1988) pp. x + 196, ISBN 0-7456-0260-6
Pascal Tremblay
Pages: 377-380
Book review
CIM Computer Integrated Manufacturing: Computer Steered Industry by August-Wilhelm Scheer (Springer-Verlag, Berlin, 1988) pp. xii + 200, ISBN 3-540-19191-7
Sidney E. Harris
Pages: 380-382
Book review
From Mangle to Microwave: The Mechanisation of Household Work by Christina Hardyment (Polity Press, Cambridge, 1988) pp. 220, £15, ISBN 0-7456-0206-1
Wendy Faulkner
Pages: 383-385
Book review
International Business in the Nineteenth Century: The Rise and Fall of a Cosmopolitan Bourgeoisie by Charles A. Jones (Wheatsheaf Books, Brighton, 1987) pp. xi + 260, ISBN 7450-0399-0
Colin Baber
Pages: 385-386
Book review
The Commonwealth of Science: ANZAAS and the Scientific Enterprise in Australasia 1888–1988 edited by Roy MacLeod (Oxford University Press, Sydney, 1988) pp. xvi + 417, cloth $35.00, ISBN 0-19-554683-0
Ragbir Bhathal
Pages: 386-388
Book review
Technical Change and Industrial Policy edited by Keith Chapman and Graham Humphrys (Basil Blackwell, Oxford, 1987) pp. 264, US$49.95 hardback, ISBN 0-631-15215-6
Chris Thompson
Pages: 388-390
Book review
The Economic Analysis of Technology Policy by Paul Stoneman (Oxford University Press, Oxford, 1987) pp. x + 224, ISBN 0-19-877260-2
Yannis Katsoulacos
Pages: 391-392
Book review
Beyond Computopia: Information, Automation and Democracy in Japan by Tessa Morris-Suzuki (Kegan Paul International, London, 1988) pp. x + 221, cloth £30, ISBN 07103-0293-2
Hans-Jürgen Engelbrecht
Pages: 392-395
Book review
Information Resources and Corporate Growth edited by Eduardo Punset and Gerry Sweeney (Frances Pinter, New York/London, 1989) £25, ISBN 0-86187-720-9
Meheroo Jussawalla
Pages: 395-397
Book review
Technology and the Labour Process: Australian Case Studies edited by Evan Willis (Allen & Unwin, Sydney, 1988) pp. ix + 201, paper $19.95, ISBN 0-04-337008-X
Sue Whyte
Pages: 398-400
Book review
Technology and Competition in the International Telecommunications Industry by David Charles, Peter Monk and Ed Sciberras (Pinter Publishers, London, 1989) pp. 178, hardback £27.50, ISBN 0-86187-9937
Robin Mansell
Pages: 400-402
Book review
Future Directions for Pay Television in Australia. Volume 1: Report; Volume 2: Appendices and Common Carriers Papers Department of Transport and Communications (AGPS, Canberra, 1989) Vol. 1 $14.95, Vol. 2 $24.95, ISBN 0-644-09425-7
Sam Paltridge
Pages: 403-406
Book review
The Rules Are No Game: The Strategy of Communication by Anthony Wilden (Routledge and Kegan Paul, London and New York, 1987) pp. xv + 432, ISBN 0-7100-9868-5
David Sless
Pages: 406-411
Book review
Chaos: Making a New Science by James Gleick (Cardinal, London, 1989) pp. 352, $14.99, ISBN 0-7474-0413-5
Joshua Gans
Pages: 412-415
Book review
And The Band Played On: Politics, People and the Aids Epidemic by Randy Shilts (Penguin, Harmondsworth, 1987) pp. xxiii + 630, paper $24.95, ISBN 0-14-011130-1
Ruth Hart
Pages: 415-418
Book Notes
Utah and Queensland Coal: A Study in the Micro Political Economy of Modern Capitalism and the State by Brian Galligan (University of Queensland Press, Brisbane, 1989) pp. xxii + 268, paper $24.95, ISBN 0 7022 2190 2
Page: 419
Utah and Queensland Coal: A Study in the Micro Political Economy of Modem Capitalism and the State by Brian Galligan (University of Queensland Press, Brisbane, 1989) pp. xxii + 268, paper $24.95, ISBN 0 7022 2190 2
Page: 419
The Politics of Power: Inside Australia's Electric Utilities by Stephen Rosenthal and Peter Russ (Melbourne University Press, Melbourne, 1988) pp. viii + 351, paper $24.95, ISBN 0 522 84264 X
Page: 419
Decisions and Organizations by J.G. Marsh (Basil Blackwell, Oxford, 1988) pp. vi + 458, cloth $75.00, ISBN 0 631 15812 X
Pages: 419-420