You can buy any or all of the papers listed here by visiting the shop – just pay what you think is a fair price.
Click to expand.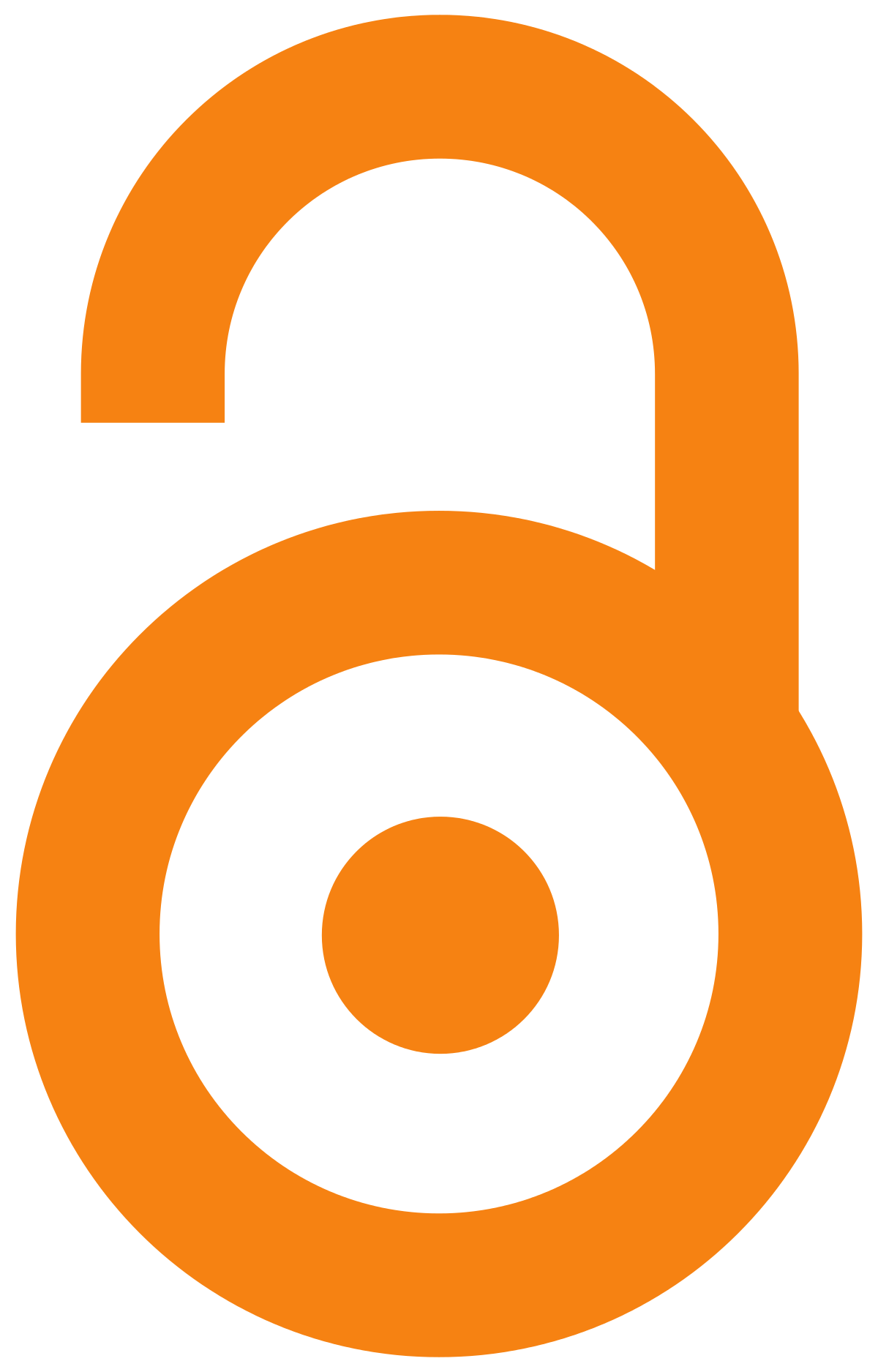 notes a paper that has always been Open Access.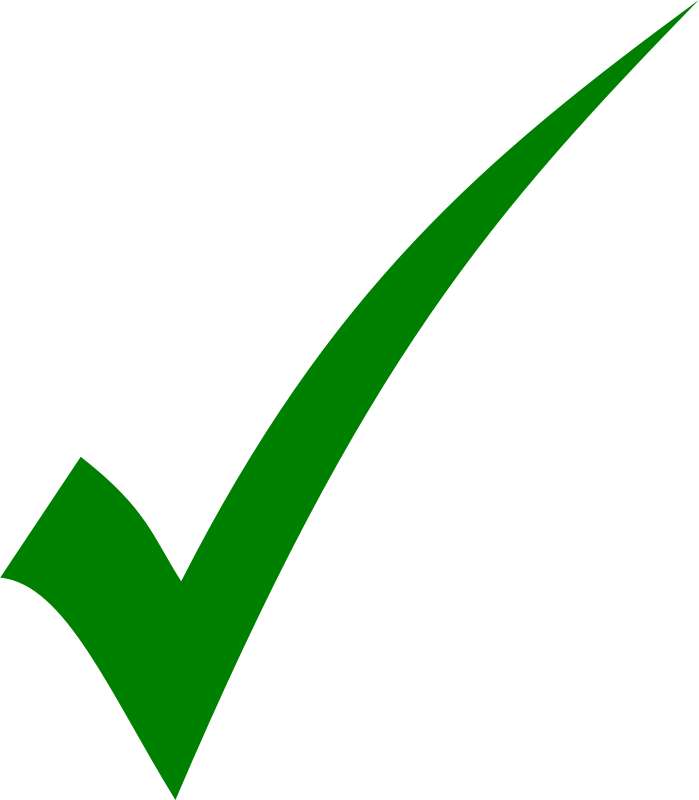 notes a paper that has always been free to download.
Editorial
Steven Henderson
Pages: 269-270


Welcome to the December 2013 issue of Prometheus, an issue that celebrates an unlikely collaboration between Prometheus and Dionysus. Both are central to myths concerning great benefits to humankind, fire in the former case and wine in the latter. Their previous encounter did not end well for Prometheus. Dionysus' father, Zeus, condemned the titan to have his liver eaten by an eagle every day as punishment for his gift of fire to humans (as depicted on the cover of our journal). Let us hope that this second collaboration ends rather better.

The energy for this special issue comes from Anil Hira at Simon Fraser University, and combines two of his great interests, innovation and wine. In particular, he has been curious about innovation at industry level, and the structural relationships between key stakeholders. Anil assembled a team including established scholars and research students, to review the progress (or its opposite) of the wine industry in different parts of the world. The central role played by Anil is reflected in his coauthorship of all but one article. We think this unique in a refereed journal but are happy to be instructed otherwise.

The interest in structural relationships, rather than the innovations themselves, naturally leads Anil to consider the triple helix model of innovation. The approach is timely, since it is some twenty years since Etzkowitz and Leydesdorff first published their ideas. Their notions were controversial at the time, challenging the prevailing assertion that an industry would prosper on a global scale through intense local rivalry, each firm in its silo of intellectual property, and remote government focused on promoting competition. Rather, they argued that complex, non-linear collaborative relationships between firms, universities and governments lay at the heart of sustained industry- level innovation and prosperity. In the first paper of this issue, Anil gives a detailed account of how these curious relationships interact, illustrated by application to wine industries throughout the world. In this overview he is able to demonstrate that success is invariably sustained by these relationships, yet incomplete or dysfunctional helices play a large part in poor performance – even when factor endowments and ancillary advantages would lead one to expect the opposite.

The remainder of this special issue elaborates the detail hidden by the overview given in the opening chapter by reviewing the wine industries in seven countries, charting the development of the helix in each case. In Australia, Hira and Aylward show the importance of these complex relationships in the astonishing success of the industry, but warn that the current helices are close to reaching their strongest possible state. Without further evolution and development, the industry risks a plateau state while rivals close in. In Brazil, Guedes and Hira reflect upon the spectacular success of Brazil as an emerging economy generally – but not in wine making. They are able to show that the institutions are not operating in ways conducive to greater development, thereby throwing away many natural advantages. In New Zealand, Hira and Benson-Rea explore an apparent anomaly – a world class industry working on a small scale with a tiny domestic market. Teasing apart the institutional relationships that support this effort, the authors wonder if this is a model for other aspirant industries. This sets up a contrast with Wilder and Hira's discussion of Ontario, where the apparent growth of the industry conceals some fundamental problems at the institutional level.

Hira's approach to South Africa is a sensitive piece, contrasting the triple helix structures during and after apartheid, concluding that whatever the undisputable social gains, the industry dynamics have not achieved their formerly favourable constellation. Liberman's work on Argentina is important, demonstrating how an industry can strengthen its position against older, established competitors when the triple helix is working. She goes further, to remind us that the model refers to structures and institutions, and that the important roles of interpretation and sense making of actors are outside the model. Although those familiar with the model accept that this is the case, it is a salutary lesson for policy makers and implementers who are tempted to mess with structures and forget that people make things happen within those structures. The final paper, by Hira and Gabreldar is both a review of the wine industry in the United States and also a reflection on the lessons learned from the other papers in this special issue. The paper is able to show that these triple helix relationships are more than necessary conditions for sustained success.

So there we have it – a special issue of Prometheus devoted to wine. In kinder versions of the myth, Prometheus is eventually saved by the efforts of Hercules. At times, this special issue has seemed epic in scale, but Herculean efforts from the authors, editors and reviewers have produced an issue of which we can be well pleased.
Introduction
Mapping out the Triple Helix: how institutional coordination for competitiveness is achieved in the global wine industry
Andy Hira
Pages: 271-303


ABSTRACT

As of 2010, the OECD countries spent over $968 billion annually on research and development (R&D), with China spending another $179 billion, Russia $32 billion and Taiwan $24 billion. Evidently, the world's policymakers have concluded that investment in R&D is a key to their future economic growth. As globalisation takes place, and developing countries increasingly show their ability to compete in labour-intensive manufactures, the race is on to develop new innovations that will create high skill, high productivity employment. President Obama's championing of electric cars, alternative energy research and other high technology ventures is mirrored in efforts around the global to win the innovation race. But how such efforts should be organised is very much open to debate. This paper reviews in depth perhaps the fastest growing perspective, namely the Triple Helix. In June 2013, a Google search for 'Triple Helix innovation' revealed 281,000 hits. A library search gave over 1300 citations in books and papers using the same terms. An international association, TripleHelix.org, organises an annual conference featuring thousands of participants from academia, government and business. All of this indicates that the Triple Helix has become one of, if not the, most widely used perspectives on innovation. However, there are some major shortcomings with the approach, in particular its applicability to policy situations.

Over the course of 2009–12, we developed case studies of the wine industry in Latin America, the Middle East, Central Asia, Australia, New Zealand, Canada and several US states by mapping out Triple Helix institutions and examining their interactions through secondary analysis of the literature; primary searches for industry and policy documents and websites; a global online survey of key actors; and, in most cases, in-depth interviews with the principals of key research, policy and industry bodies. Our exercise allows us to move towards more specific policy recommendations for improving innovation and competitiveness than Triple Helix theory has allowed up to this point. In creating a more precise and analytical mapping tool for Triple Helix interaction, we can develop the present heuristic approach of the Triple Helix into an approach that can examine what is actually happening in terms of inter-institutional coordination for innovation. With more precise maps of institutional interaction as it exists, we can understand more about what types of interactions are most effective in which situations. We are able to show the utility of this approach by revealing patterns across the wine case studies which suggest how the Triple Helix can be better understood, measured and applied to concrete situations. Above all, attention to strategy developed through consensus and policy leadership, and the development of specialised and locally-adapted hybrid organisations with both formal and informal overlapping personnel and funding, appear to be the keys to ensuring a successful Triple Helix innovation system.
The Argentine wine industry: creating new spaces for coordination?
Giselle Lara Liberman
Pages: 305-318


ABSTRACT

This article compares and examines the institutional arrangements in the wine industry of three Argentine provinces and at the national level. It finds that the Triple Helix approach of university (research)–industry–government interaction is useful for understanding the institutional foundation for innovation, knowledge diffusion and economic success; however, it struggles to explain how different actors make sense of coordination and how the latter is achieved. The article demonstrates that the different institutional arrangements behind each region lead to different mechanisms for achieving coordination and the influence this has on the development and success of the industry.
Institutional design matters: institutional causes of the Brazilian wine industry's poor performance
Daniel D. Guedes & Andy Hira
Pages: 319-333


ABSTRACT

Triple Helix theory prescribes coordinated actions among government, research institutions and industry to achieve growth. However, the Brazilian wine industry case shows that simply having the institutions is not enough – the institutional framework matters. This paper shows three problems in the Brazilian institutional design that hamper wine quality improvements and impede the development of an effective, fully-fledged Triple Helix model in the Brazilian wine industry. They are: overlapping jurisdictions between the federal and state governments; dissociation between the policy-making locus and the industry; and over-institutionalization. The latter cause is not well developed in the Triple Helix literature as yet. These three factors create coordination problems that appear to be almost insoluble in the present state, and underscore the need for designing institutions carefully before this impasse is reached.
The South African wine industry: bifurcation undermines success
Andy Hira
Pages: 335-344


ABSTRACT

Examining the South African wine industry reveals an impressive level of success, but one whose long-term prospects are undermined by bifurcation within the industry. The Triple Helix institutions work well in one side of the industry, but are weak or missing in the other. We thus have two industries, one highly successful at reaching world markets with quality wine, and the other focused on local or bulk wine markets. The challenges to cooperation undermine the efforts to build a national brand.
Institutional stickiness and coordination issues in an idiosyncratic environment: the grape and wine industry in Ontario, Canada
Matt Wilder & Andy Hira
Pages: 345-367


ABSTRACT

This article explores the foundations of an industry whose rate of growth is surprising to most observers. Starting from an historical institutional (HI) perspective, we demonstrate that moderately adaptive institutions have been instrumental to the success of the Ontario wine industry up to this point. An analysis of coordination using a Triple Helix framework reveals, however, that the particularities of the institutional design have more recently served to reinforce a suboptimal policy trajectory that has consequently frustrated attempts to forge a coherent industrial strategy. Exploration of the role played by institutional venues as fora that encourage cross-coalition learning provides for a deeper understanding of an idiosyncratic sector and raises important theoretical issues concerning path dependency and the role of the state that can be overlooked easily in superficial applications of Triple Helix theory. The findings of this study suggest important lessons for sub-national innovation systems and innovation networks in high value-added, small market and low export industries.
US wine industry: following the Oregon trail
Andy Hira & Husam Gabreldar
Pages: 369-386


ABSTRACT

The US wine industry is frequently thought to be California – an undoubted success story. However, three other regions – New York, Washington State and Oregon – have wine industries facing mixed fortunes. This paper reviews the progress of each, demonstrating how the triple helix model identifies key relationship advantages and problems that explain performance rather better than natural advantages or market conditions. The paper reviews the mixed fortunes of these regions in the US with winemaking in other parts of the world, suggesting that institutions, rather than any other factor, explain differences in performance.
New Zealand wine: a model for other small industries?
Andy Hira & Maureen Benson-Rea
Pages: 387-398


ABSTRACT

New Zealand's remarkable transformation from a wool and meat producer to a highly diversified economy is one of the more remarkable economic stories of the post-World War II period. Part of this diversification is tied to New Zealand's development as a world-class wine producer, a remarkable feat given its small population. New Zealand's institutional arrangements provide an example for other small agriculturally-based producers wishing to move to higher value-added production. To supplement the existing literature, mail surveys, phone and Skype interviews were carried out by the authors in spring and summer 2012. In addition, the authors held several informative discussions with local experts during the AAWE Conference in Stellenbosch in summer 2013. Experts came from academia, industry and government, as one would expect with a study on the Triple Helix model. Several agreed to review the document for factual accuracy, though the interpretations are solely those of the authors. While New Zealand's institutions support the basic premise of the Triple Helix framework, that is, of the need for coordination of research, production and policy efforts, there are some important additional elements that are noteworthy for other small producers. Niche specialisation around a long-term strategy and a limited but strategic role for government are important, but the more remarkable feature is the ability to harness multinational investment towards local development. Yet, as we discuss, such approaches also carry with them their own vulnerabilities, requiring further strategy adjustments on the part of firms.

Additional information
Acknowledgements
The authors would like to thank Genome Canada, Genome BC, Simon Fraser University, and the University of British Columbia for their financial support of this project. Field research was conducted via email and Skype in spring 2012, and in-person interviews in New Zealand in June 2012. The University of Auckland's Wine Industry Research Institute and the Wine Business Research Group and New Zealand Winegrowers were especially helpful.
Australia as a Triple Helix exemplar: built upon a foundation of resource and institutional coordination and strategic consensus
Andy Hira & David Aylward
Pages: 399-417


ABSTRACT

Australia's phenomenal success in developing as a global wine exporter deserves more attention from the point of view of economic and competitiveness strategy. Its success embodies the expectations of the Triple Helix that there will be institutions explicitly oriented towards developing end extending industry-relevant research, and that industry targets will be coordinated with public, collective aims. Australia stretches this framework even further by showing it can work on a large scale, with multiple layers of coordination, without alienating smaller and local producers. It reinforces the findings of other successful cases in this special issue by demonstrating the importance of a common long-term strategy, the value of an industry levy that funds research, the underlying social capital that makes coordination possible, and the importance of specialisation and marketing. Nonetheless, Australia's wine industry also faces serious challenges that suggest a further evolution of its Triple Helix institutions will be required for continued success.

Additional information
Acknowledgements
We would like to thank the Australian wine industry for their cooperation with this research. E-mails were sent out to a number of stakeholders in spring 2012. Interviews with industry support institutions, including AWRI, GWRDC, WGGA, CSRO, WFA, Wine Australia, SARDI and University of Adelaide, were conducted by A. Hira in June 2012; these same interviewees were then contacted for feedback on the draft. For purposes of openness, anonymity was granted to all sources. Euan Fleming of the University of New England gave valuable feedback and encouragement. All evaluations and interpretations are evidently solely those of the authors. Field research was funded by Genome Canada, Genome BC, Simon Fraser University and the University of British Columbia. Comments from the wine industry and wine experts were received on a preliminary draft at a conference organised by Andy Hira at Simon Fraser University in Fall 2012.
Correction
Corrigendum
Page: 419

This article refers to:
Hateful metrics and the bitterest pill of scholarly publishing
McGuigan, G.S. (2014) 'Hateful metrics and the bitterest pill of scholarly publishing', Prometheus, 31, 3, pp.249-256. http://dx.doi.org/10.1080/08109028.2014.891711

When the above article was published, Glenn McGuigan's affiliation was listed in error as Department of Business and Public Administration, Pennsylvania State University, Harrisburg, USA. The correct affiliation is:

Penn State University Libraries, Penn State Harrisburg Library, Middletown, PA, USA.

The author apologises for this error.
Editorial Board
Page: ebi
Published online: 25 Sep 2014

PROMETHEUS

GENERAL EDITOR:

Stuart Macdonald

Visiting Professor, School of Economics, Aalto University, 00100 Helsinki, Finland (s.macdonald@sheffield.ac.uk)

EDITORS:

Dimitris Assimakopoulos

LINC Lab, Grenoble Ecole de Management, France (dimitris.assimakopoulos@grenoble-em.com)

Areas of expertise: ICT innovation, collaboration, social networks, technological communities, tacit knowledge, knowledge management, new product development, teams and clusters

Peter Drahos

Research School of Pacific and Asian Studies, Australian National University, Australia (peter.drahos@anu.edu.au)

Areas of expertise: patents, intellectual property, trade, regulatory and governance theory

Hans-Ju¨rgen Engelbrecht

Department of Economics and Finance, Massey University, New Zealand (H.Engelbrecht@massey.ac.nz)

Areas of expertise: information/knowledge-based economy/policy/society, economic growth and knowledge spillovers, the

role of human capital, happiness economics, behavioural economics related to the information/knowledge-based economy

Richard Hawkins

Science, Technology and Society Program, University of Calgary, Canada (rhawkins@ucalgary.ca)

Areas of expertise: research policy, innovation theory and policy, university-industry collaboration, intellectual property,

standards, technical regulation, electronic media industries

Steven Henderson

Southampton Solent University, UK (steven.henderson@solent.ac.uk)

Areas of expertise: strategic management, organisational learning, critical thinking

Karmo Kroos

Department of Economics, Estonian Business School, Estonia (karmo.kroos@ebs.ee)

Areas of expertise: theories of social change, elites as agents of social change, the role of the university, higher education

policy, sociology of knowledge, Central and Eastern Europe

Josephine Maltby

York Management School, University of York, UK (josephine.maltby@york.ac.uk)

Areas of expertise: corporate governance, corporate social responsibility, audit, accounting and business history

Robin Mansell

Department of Media and Communications, London School of Economics and Political Science, UK (r.e.mansell@lse.ac.uk)

Areas of expertise: internet governance, telecommunications policy and regulation, social impact of new media, political

economy of media and communication, development and ICTs

Sara McGaughey

Department of International Business and Asian Studies, Griffith Business School, Griffith University, Brisbane, Australia

(s.mcgaughey@griffith.edu.au)

Areas of expertise: knowledge and innovation in the multinational enterprise, international entrepreneurship, institutional

entrepreneurship, intellectual property and standards in the international arena

Martin Meyer

Kent Business School, University of Kent, Canterbury, UK (M.S.Meyer@kent.ac.uk)

Areas of expertise: science and technology indicators, university-industry technology transfer, third mission, triple helix,

intellectual property management, science-based innovation, new technologies (especially nanotechnology), technological

systems, sectoral systems of innovation, programme evaluation

Joanne Roberts

Winchester School of Art, University of Southampton, Winchester, UK (J.Roberts@soton.ac.uk)

Areas of expertise: knowledge economy, knowledge creation and transfer communities of practice, business services,

internationalisation of services, information and communication technologies innovation systems

Jorge Rodriguez

Design Arts and Sciences Division (CYAD), Autonomous Metropolitan University – Azcapotzalco, Mexico

(rmj@correo.azc.uam.mx)

Areas of expertise: SMEs, internationalisation, design, innovation, development of new products, Latin America, Japanese

management techniques

John Steen

UQ Business School, University of Queensland, Australia (j.steen@business.uq.edu.au)

Areas of expertise: strategy and competitive advantage, corporate governance, intra- and inter- organisational networks,

innovation

BOOK REVIEW EDITOR:

Bert Sadowski

School of Innovation Sciences, Eindhoven University of Technology, IPO 2.20, 5612 AZ Eindhoven, The Netherlands

(b.m.sadowski@tue.nl)

ASSISTANT BOOK REVIEW EDITOR:

Hazel Moir

GENERAL EDITOR:

Stuart Macdonald

Visiting Professor, School of Economics, Aalto University, 00100 Helsinki, Finland (s.macdonald@sheffield.ac.uk)

EDITORS:

Dimitris Assimakopoulos

LINC Lab, Grenoble Ecole de Management, France (dimitris.assimakopoulos@grenoble-em.com)

Areas of expertise: ICT innovation, collaboration, social networks, technological communities, tacit knowledge, knowledge

management, new product development, teams and clusters

Peter Drahos

Research School of Pacific and Asian Studies, Australian National University, Australia (peter.drahos@anu.edu.au)

Areas of expertise: patents, intellectual property, trade, regulatory and governance theory

Hans-Ju¨rgen Engelbrecht

Department of Economics and Finance, Massey University, New Zealand (H.Engelbrecht@massey.ac.nz)

Areas of expertise: information/knowledge-based economy/policy/society, economic growth and knowledge spillovers, the

role of human capital, happiness economics, behavioural economics related to the information/knowledge-based economy

Richard Hawkins

Science, Technology and Society Program, University of Calgary, Canada (rhawkins@ucalgary.ca)

Areas of expertise: research policy, innovation theory and policy, university-industry collaboration, intellectual property,

standards, technical regulation, electronic media industries

Steven Henderson

Southampton Solent University, UK (steven.henderson@solent.ac.uk)

Areas of expertise: strategic management, organisational learning, critical thinking

Karmo Kroos

Department of Economics, Estonian Business School, Estonia (karmo.kroos@ebs.ee)

Areas of expertise: theories of social change, elites as agents of social change, the role of the university, higher education

policy, sociology of knowledge, Central and Eastern Europe

Josephine Maltby

York Management School, University of York, UK (josephine.maltby@york.ac.uk)

Areas of expertise: corporate governance, corporate social responsibility, audit, accounting and business history

Robin Mansell

Department of Media and Communications, London School of Economics and Political Science, UK (r.e.mansell@lse.ac.uk)

Areas of expertise: internet governance, telecommunications policy and regulation, social impact of new media, political

economy of media and communication, development and ICTs

Sara McGaughey

Department of International Business and Asian Studies, Griffith Business School, Griffith University, Brisbane, Australia

(s.mcgaughey@griffith.edu.au)

Areas of expertise: knowledge and innovation in the multinational enterprise, international entrepreneurship, institutional

entrepreneurship, intellectual property and standards in the international arena

Martin Meyer

Kent Business School, University of Kent, Canterbury, UK (M.S.Meyer@kent.ac.uk)

Areas of expertise: science and technology indicators, university-industry technology transfer, third mission, triple helix,

intellectual property management, science-based innovation, new technologies (especially nanotechnology), technological

systems, sectoral systems of innovation, programme evaluation

Joanne Roberts

Winchester School of Art, University of Southampton, Winchester, UK (J.Roberts@soton.ac.uk)

Areas of expertise: knowledge economy, knowledge creation and transfer communities of practice, business services,

internationalisation of services, information and communication technologies innovation systems

Jorge Rodriguez

Design Arts and Sciences Division (CYAD), Autonomous Metropolitan University – Azcapotzalco, Mexico

(rmj@correo.azc.uam.mx)

Areas of expertise: SMEs, internationalisation, design, innovation, development of new products, Latin America, Japanese

management techniques

John Steen

UQ Business School, University of Queensland, Australia (j.steen@business.uq.edu.au)

Areas of expertise: strategy and competitive advantage, corporate governance, intra- and inter- organisational networks,

innovation

BOOK REVIEW EDITOR:

Bert Sadowski

School of Innovation Sciences, Eindhoven University of Technology, IPO 2.20, 5612 AZ Eindhoven, The Netherlands

(b.m.sadowski@tue.nl)

ASSISTANT BOOK REVIEW EDITOR:

Hazel Moir

13 Moss Street, Cook, ACT 2614, Australia (hazel.moir@anu.edu.au) Australia (hazel.moir@anu.edu.au)