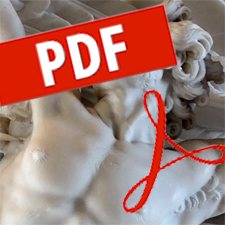 How possible was Prometheus' punishment?
By Ryan Robinson and Sarah Gent
We discuss the feasibility of the regeneration of Prometheus' liver: would cells be able to regrow fast enough to allow Prometheus' liver to be eaten every day by an eagle? A simple model is constructed that incorporates the eating habits of eagles – how much food they eat in a day – as well as the natural regeneration time of a human liver. Our calculations have shown that if Prometheus' liver was the only food source of the eagle (300g consumed per day), it would take approximately 2 days for complete regeneration.
page: 7 – 9
Prometheus: Critical Studies in Innovation
Volume 36, Issue 1
SKU: 360102
This paper is available for purchase on JSTOR